FREEDOM & CULTURE

Building with ...
Artistes à la Une & Madame Figaro
ÉDITION N°3
Monnaie de Paris, 2020/2021: In a changing world, Art is a source of revitalization! We are proud to continue building, with international artists and prestigious partners, Artistes à la Une Togeth'Her® an artistic and charitable endeavor to support humanitarian causes.
Building with ...
Artistes à la Une & Vogue Paris
ÉDITION N°2
Monnaie de Paris, February 2019: Our law firm supports David-Hervé Boutin – curator and producer of the artistic and charitable editions Artistes à la Une Togeth'Her®, and its exceptional partners including Sisley, UBS, La Monnaie de Paris (the Paris Mint), and Christie's by providing the necessary legal assistance; on the cover of Vogue, 33 contemporary artists pay tribute to women who have each, in their own field, shaken up conventions of their era and transformed how we see the world – with boldness, style and creativity.
Building with ...
Artistes à la Une & Libération
ÉDITION N°1
Palais de Tokyo, December 2015/2016: 37 mythical front pages of the daily newspaper Libération revisited by artists are exhibited in Paris, a capital that has been hit by attacks and is still standing ; Artistes à la Une is born.
« Thanks to David-Hervé Boutin, I discovered the commitment of artists to freedom of the press and freedom of expression, including a piece by Guy Limone entitled 'Egypt Standing', which tells us about a crowd gathered in Tahrir Square in Cairo to defend democracy: this was a pivotal moment on my journey to becoming the lawyer I am today.» (Nathalie Moullé-Berteaux).
LAW & CHALLENGE

Building with ...
le Défi Assas
Our firm is also a story of beautiful encounters:
Thanks to one of our interns, we carried the colours of the University of Law Paris 2 Panthéon-Assas downwind from Marseille by choosing the Défi Assas from among the 191 boats competing in the 23rd edition of the Juris'Cup, the largest cooperative regatta in Europe.
"To remember, once a year, that the Law serves to harmonise human relations in our society and that legal professionals appreciate the quality of these connections. Each of our professions takes part in this mission, with unique particularities and challenges, but also the same culture".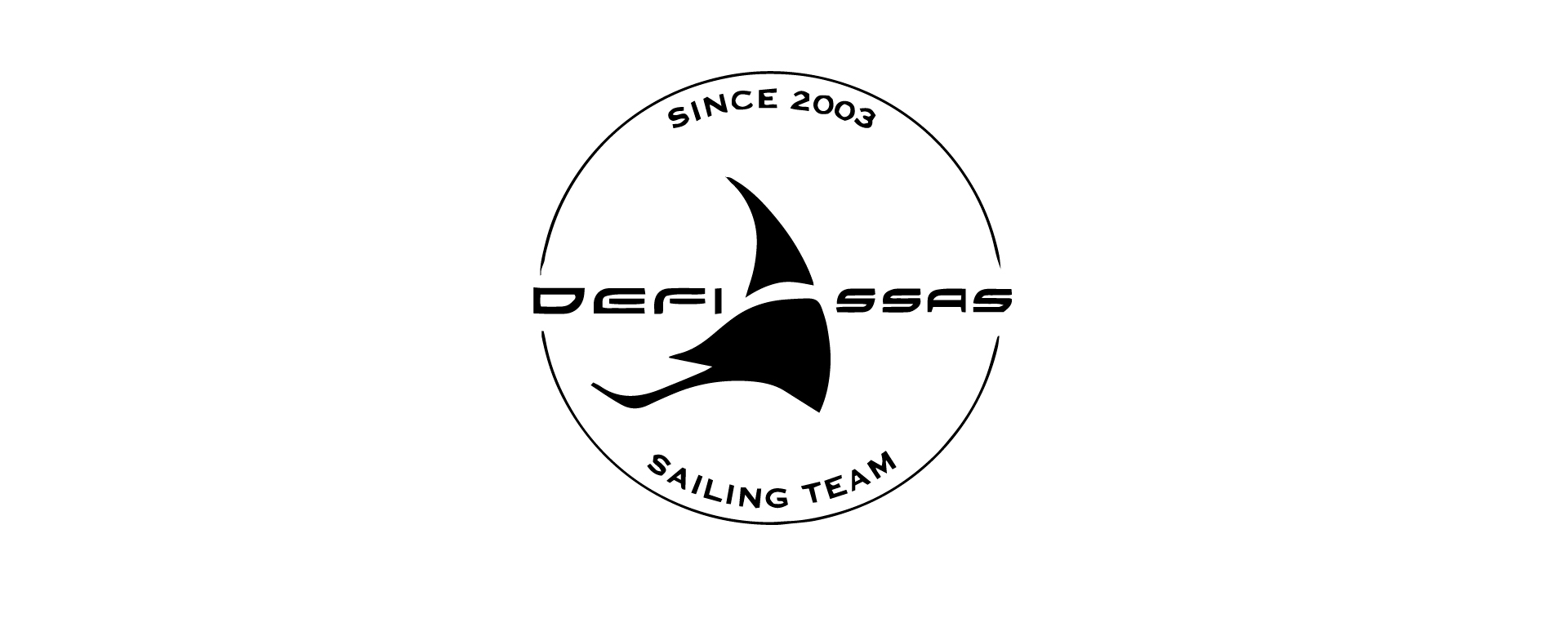 LAW &
CHALLENGE